Henry James - The Standard Bibliography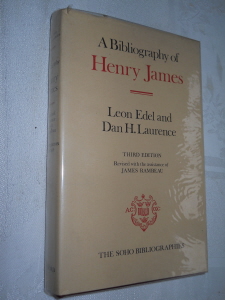 Book Title:
A Bibliography of Henry James Third Edition
The Soho Bibliographies published by The Clarendon Press
  8vo. 428 pages.  Internally clean and crisp.  The top edge marked when the book closed.
 In the publisher's cloth, very good.  The dust jacket clean, with a little wear and creasing around the edges.